OSAKA TAKOYAKI
KANA RESTAURANT
Company Profile
Kana is a restaurant and bar that will attract a clientele interested in ktv's and stand-up comedians in a cozy, comfortable atmosphere. In general, most customers will be from the upper-middle class area and visit regularly. Several competing restaurants offer a not similar format, it is highly a great opportunity to showcase Kana.
Kana is funded entirely with equity capital, and managed by an experience manager. The owners have extensive business experience and superb financial standing. The manager also has an extensive background in the restaurant industry and has demonstrated success as a general manager for this type of restaurant.
The overall market for Kana will continue to expand and grow. While the bar will attract customers from metropolitan area, the restaurant population within the immediate vicinity will sustain a high level of income.
Location and Facilities
Kana is located at Canaynay Avenue. This location is a short cut of Las Pinas and Paranaque. Kana will attract customers from the immediate area as well as from the surrounding communities.
Kana will offer a variety of hot and cold dishes with a cold beer and mix drinks in the evening. Although the food will be Fil-Jap fusion, the amenities will be top shelf. The typical customer will be a young professional with above average disposable income. Kana expects significant patronage during lunch and after 6pm for the happy hour specials and dinner crowd.
The restaurant will be divided into three separate areas with private dining booths (Kubo). The largest dining area includes a small stage to host stand-up comedians. The other smaller areas will be the bar and alfresco. The bar side includes a 2 beerpong table for entertainment and a liquor bar made out of wood. Music will be bumped to all areas of the facility through the state of the art sound system.
Products
Kana will offer hot and cold dishes of Fil-Jap cuisine. These will be moderate portions served in an upbeat, trendy atmosphere. The typical dish will offer a good-sized entree, side dish, and soup or salad. Quality will be emphasized from the raw ingredients, to the type / style of dishes and utensils.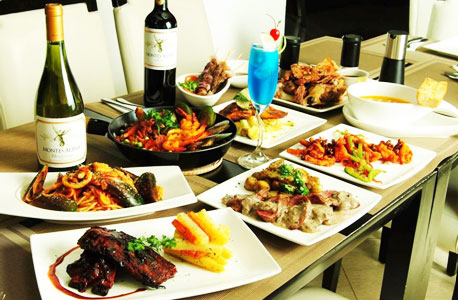 Prices
Consumers demand value when eating out and Kana will provide excellent value for the offering. The generous entrees will be priced between 130 and 150, with specials ranging from P200 to P600. These prices are comparable to other restaurants in the vicinity and provide good value for the serving size.
Beverage will be prices according to market demand and competition.
Softdrinks P55
Beer P55
Wine varied among labels
Cocktails P250 house
Kana will use a combination of the market pricing model and mark-up pricing model. Every meal satisfy a certain benchmark for profitability. Kana will also offer entry-level advertised specials to draw customers in the door. These offerings will generally be excellent value, however, low cost to produce.
Foods and Drinks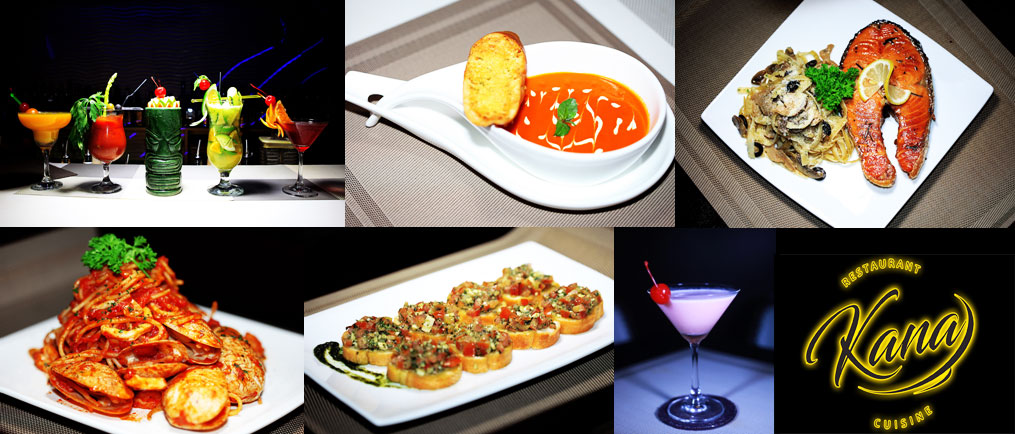 MELON DE MELON
RyoAki Group Company